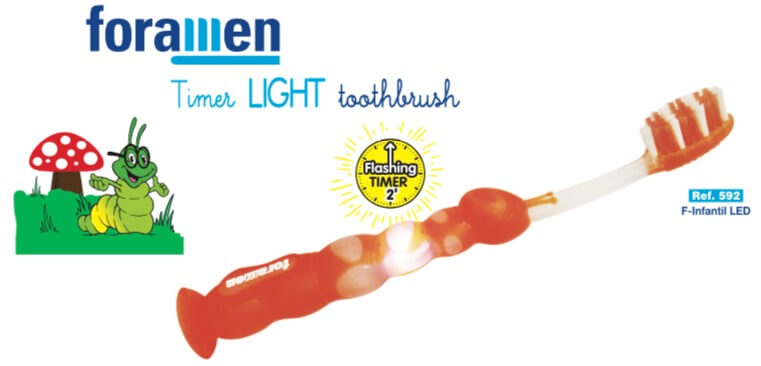 This timer light SOFT toothbrush illuminates so that children enjoy brushing and develop healthy habits of oral hygiene. Keep on brushing while the brush light is on.
Small head that allows you to reach easily all areas in your mouth.
Tongue cleaner provided and specially designed for effective plaque removal keeping your mouth HEALTHY and FRESH.
Round ended bristles and ergonomical handle.