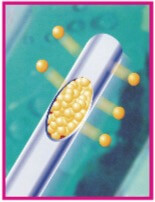 Filaments contain Sodium Fluoride (NaF), while brushing the NaF is slowly released, replenishing the natural fluoride within the tooth enamel assisting in remineralization.
WHITENING special filaments to clean your dental enamel deeply.
Double-component special filaments to remove dental plaque and to WHITEN dental enamel.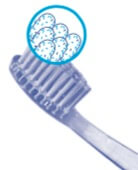 Small head to reach easily interdental areas.

Ergonomical handle for a perfect grip on any brushing position.