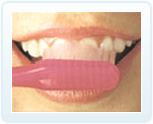 First of all, brush your teeth vertically, at a 45º angle, starting from the gum and ending up in the tooth.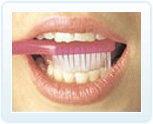 Brush the chewing surface in small circles pressing slightly.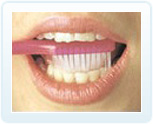 Brush as well the chewing surface of molar teeth in small circles.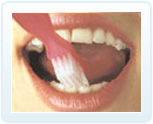 Brush your teeth from the inside to the outside. Rinse with plenty of water.